Education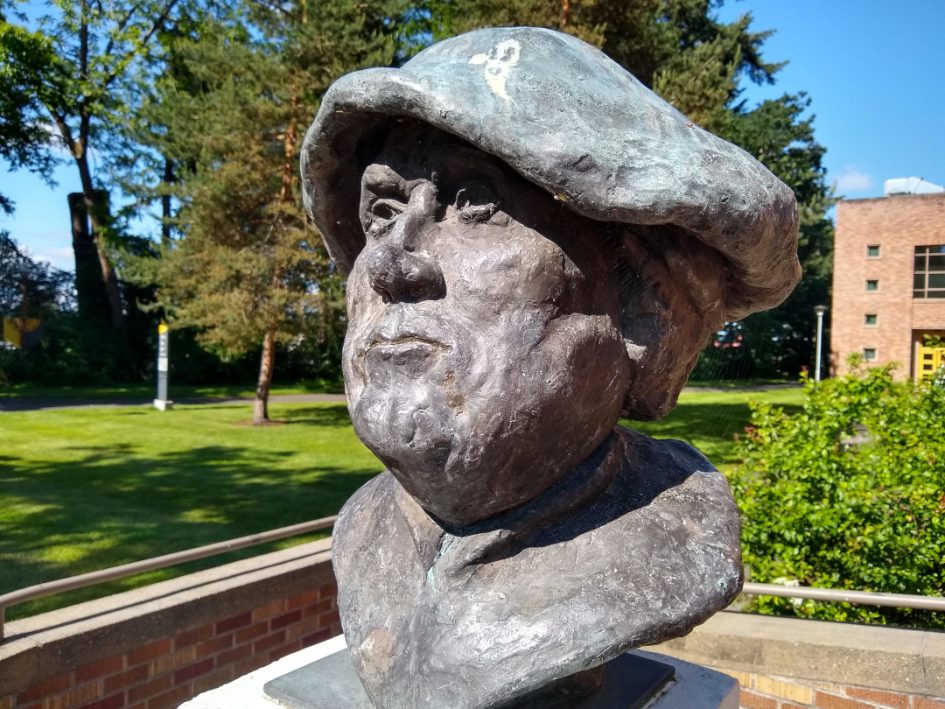 The Forgotten Luther
ADULT EDUCATION • Wednesday evenings
"The Forgotten Luther" with Pastor Paul Wee
Epiphany means "manifestation," a surprising, unexpected moment, a burst of light that illuminates the darkness. It recalls the star of Bethlehem and the visit of the three wise men, the Magi, to see the infant Jesus. Epiphany in the Western church begins on Wednesday, January 6 and continues to Ash Wednesday, the first day of Lent.
Epiphany is a time to "open our eyes and ears" to grasp the meaning of those special moments in life that are unexpected, that catch us off guard, take us by surprise, and sometimes leave us breathless. These moments can be small and personal, like a baby discovered alive two weeks after an earthquake. They can be large and globally significant, like the fall of the Berlin Wall. In every case, such moments, or epiphanies, disclose something—about the world, about ourselves and perhaps also about God. The question for us is this: Can we see, hear, and be grasped by their meaning?
The first five Wednesdays of Epiphany 2021 will look at five "epiphanies" of the Reformation. They came in moments of insight to Martin Luther. They might come as a surprise to us as well.
7:00 p.m. via Zoom
(the meeting link will be included in a forthcoming MVLC E-news)
Wednesdays 1/6 + 1/13 + 1/20 + 1/20 + 1/27 + 2/3
· Martin Luther's War on Poverty: The Common Chest
· Empowering the Common People: The Role of Youth and Women
· Reclaiming the Church's Public Witness: The Political Role of the Church
· The Subversive Luther: When Do We "Obey God Rather Than Men"?
· Reclaiming the Vision of World Community: Luther and the Global Mission of the Church
+
Pastor Wee will be using two books he edited as departure points for our explorations. You can order these two books from your favorite bookseller, but the best price you will find right now is if you order directly from Augsburg Fortress
► Order The Forgotten Luther: Reclaiming the Social-Economic Dimension of the Reformation, edited by Carter Lindberg and Paul Wee HERE.
► Order The Forgotten Luther II: Reclaiming the Church's Public Witness, edited by Ryan P. Cumming and Paul Wee HERE.
—
At Mountain View Lutheran Church, we believe in lifelong faith formation. Education is available for all ages. Rock Ministry is for children from age 2 through youth in high school. Adult education is offered on Sunday mornings and Wednesday evenings. Bible studies take place on a weekly, semi-monthly, or monthly basis, dependent upon the group.
ROCK MINISTRY
Traditional Sunday school and confirmation classes have been replaced by our own Rock Ministry, which emphasizes children and youth in conversation with adult mentors on Sunday mornings and Wednesday evenings. In addition to weekly meetings, Rock Ministry also includes retreats and rites for each age group. (Rock Ministry classes, groups, and events are now mostly taking place online due to safety concerns related to the COVID-19 global pandemic. Please contact the MVLC Church Office at office@mtviewlutheran.org for more information.)
ADULT EDUCATION • Sunday mornings and/or Wednesday evenings
Pastors, area college professors (Pacific Lutheran University and University of Puget Sound), ministry partners, and MVLC ministry groups lead adult education on Sunday mornings. Classes focus on books of the Bible, areas of discipleship, and issues of concern to Christians. (All classes are currently offered online as Zoom meetings.)
MEN'S BIBLE STUDY • Saturday mornings
All men are invited to participate in a Bible study each Saturday morning at 7:30 a.m. via Zoom. This Bible study is a lectionary-based study examining the texts for the next day's worship services. (Please contact the MVLC Church Office at office@mtviewlutheran.org for more information or for Zoom meeting link/info.)
Listen to recent past Saturday Men's Bible Studies:
Subscribe to our Saturday Men's Bible Study Podcast by:
Copy the link below
Open the "Podcasts" app on your iPod or smart device
Tap "Library" in the menu across the bottom of the Podcasts app
Tap "Edit" in the upper right-hand corner of the screen
Tap "Add a Show by URL.."
Paste the link below into the "Podcast URL" box
Tap "Subscribe" (You will not automatically received all new recordings of the Wednesday Night ExALT Adult Education Classes on your smart device or iPod).
https://mountainviewlutheranchurch.cloversites.com/podcast/ec54e86e-9997-4357-9f17-47ce22724f16.xml
WOMEN'S BIBLE STUDY
All women are invited to participate in a Bible study held on the first and third Thursday mornings of each month. This Bible study is a pastor-led study examining various books of the Bible. (This Bible study is not currently meeting.)