Education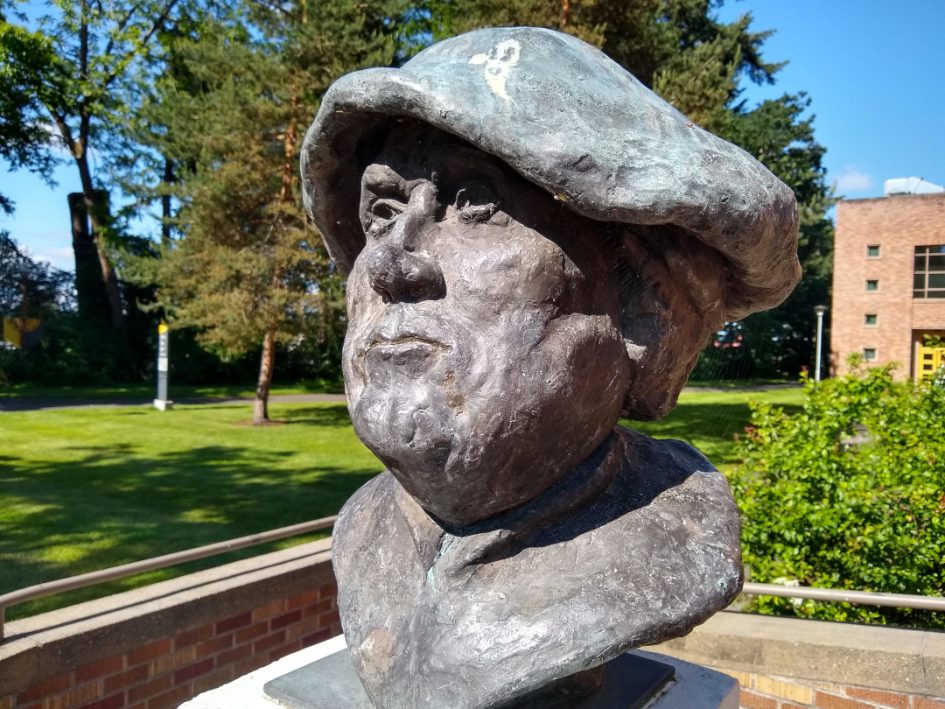 The Freedom of a Christian
Wednesday Evening Adult Education for October/November
7:00 p.m. • Wednesday evenings • Zoom meeting
10/7 + 10/14 + 10/21 + 10/28 + 11/4 + 11/11 + 11/18
Pastors Bri, Mike, and Kim will be leading a seven-week study series on The Freedom of a Christian, an essential treatise written by Martin Luther. The study has been offered to churches as part of the ELCA's celebration of the treatise's 500 year publication anniversary. It's one key part of Luther's major theological writings.
The treatise is available at online at www.elca500.org/wp-content/uploads/2020/04/Freedom-of-a-Christian_final-proof_3.17.20201.pdf
(You will want to download the treatise ahead of time so that you can begin wrestling with this powerful teaching. The download includes the treatise as well as the letter Luther wrote to Pope Leo X in an attempt to explain and defend his theological perspective on the gospel of Jesus Christ.)
A key moment occurs in the treatise as Luther addresses this paradox:
The Christian person is a completely free lord of all, subject to none.
The Christian person is a completely dutiful servant of all, subject to all.
Luther says of his treatise on Christian freedom, that it contains a summary of the whole Christian life, if you understand its meaning. Please join us for an extended conversation on this essential writing.
Join the Zoom meeting https://us02web.zoom.us/j/84766484362
Meeting ID: 847 6648 4362
—
At Mountain View Lutheran Church, we believe in lifelong faith formation. Education is available for all ages. Rock Ministry is for children from age 2 through youth in high school. Adult education is offered on Sunday mornings and Wednesday evenings. Bible studies take place on a weekly, semi-monthly, or monthly basis, dependent upon the group.
ROCK MINISTRY
Traditional Sunday school and confirmation classes have been replaced by our own Rock Ministry, which emphasizes children and youth in conversation with adult mentors on Sunday mornings and Wednesday evenings. In addition to weekly meetings, Rock Ministry also includes retreats and rites for each age group. (Rock Ministry classes, groups, and events are now mostly taking place online due to safety concerns related to the COVID-19 global pandemic. Please contact the MVLC Church Office at office@mtviewlutheran.org for more information.)
ADULT EDUCATION • Sunday mornings and/or Wednesday evenings
Pastors, area college professors (Pacific Lutheran University and University of Puget Sound), ministry partners, and MVLC ministry groups lead adult education on Sunday mornings. Classes focus on books of the Bible, areas of discipleship, and issues of concern to Christians. (All classes are currently offered online as Zoom meetings.)
MEN'S BIBLE STUDY • Saturday mornings
All men are invited to participate in a Bible study each Saturday morning at 7:30 a.m. via Zoom. This Bible study is a lectionary-based study examining the texts for the next day's worship services. (Please contact the MVLC Church Office at office@mtviewlutheran.org for more information or for Zoom meeting link/info.)
Listen to recent past Saturday Men's Bible Studies:
Subscribe to our Saturday Men's Bible Study Podcast by:
Copy the link below
Open the "Podcasts" app on your iPod or smart device
Tap "Library" in the menu across the bottom of the Podcasts app
Tap "Edit" in the upper right-hand corner of the screen
Tap "Add a Show by URL.."
Paste the link below into the "Podcast URL" box
Tap "Subscribe" (You will not automatically received all new recordings of the Wednesday Night ExALT Adult Education Classes on your smart device or iPod).
https://mountainviewlutheranchurch.cloversites.com/podcast/ec54e86e-9997-4357-9f17-47ce22724f16.xml
WOMEN'S BIBLE STUDY
All women are invited to participate in a Bible study held on the first and third Thursday mornings of each month. This Bible study is a pastor-led study examining various books of the Bible. (This Bible study is not currently meeting.)