The Church Council "shall have general oversight of the life and activities of this congregation, to the end that everything be done in accordance with the Word of God and the faith and practice of the Evangelical Lutheran Church in America."
—
Members of the MVLC Church Council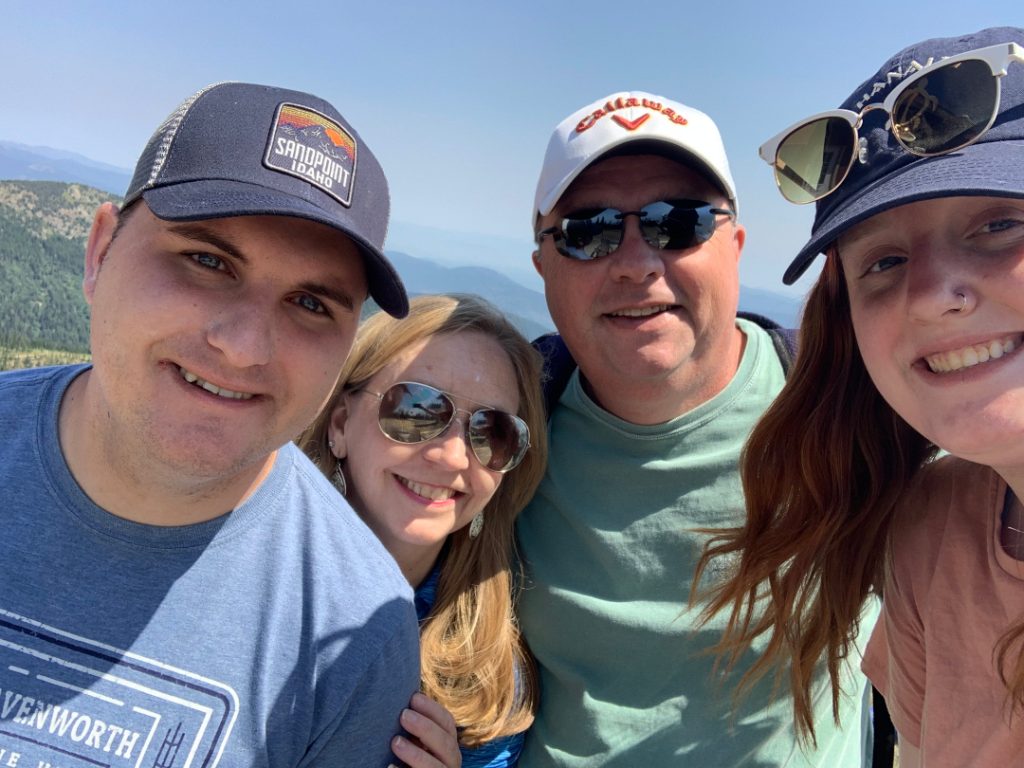 PRESIDENT Kevin Dahl
► Kevin and his wife Sonja have been members at Mountain View for over 30 years. They have two adult children, Eric and Jessica, who were both baptized and grew up in the church. Kevin is a teacher and coach at Edgemont Junior High and Sonja is a Registered Nurse.
Kevin has been involved in a variety of roles at Mountain View. He serves as a worship assist, has served previously as council president, been a youth leader, and most recently served as chair of Pastor Eric's call committee.
Both Kevin and Sonja enjoy playing golf, traveling, and being outdoors.
Kevin believes serving in leadership is a privilege and is both excited and hopeful for where God is leading Mountain View Lutheran Church.
+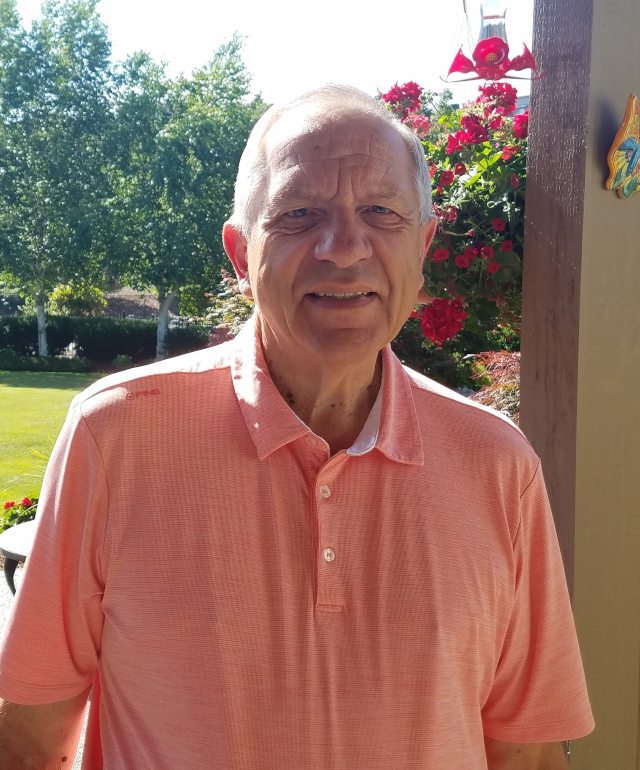 VICE-PRESIDENT Bob Yost
► I grew up in the Willamette Valley of Oregon and attended Pacific Lutheran University where I met my wife Ann. I received a Bachelor of Business Administration and spent my working career as a CPA for 46 years, retiring in 2017. Ann and I have been members of Mountain View Lutheran Church for 45 years and our three adult children all great up at MVLC.
I have enjoyed a variety of roles at MVLC in the past, including President of the Church Council, treasurer for 12 years, and served on various committees. I am currently Chair of the Fiscal Board of the SWWA Synod and just completed a stint as an interim treasurer for the SWWA Synod as well. My wife, Ann, was also instrumental in the operation of the Edgewood Nourish Food Bank on campus.
I also have a passion for volunteer work, including serving on various hospital boards in the Puget Sound area.
My children are scattered around the US and Ann and I enjoy visiting them and particularly our two grandchildren in Arizona. I enjoy golf and working in my yard, particularly my garden.
+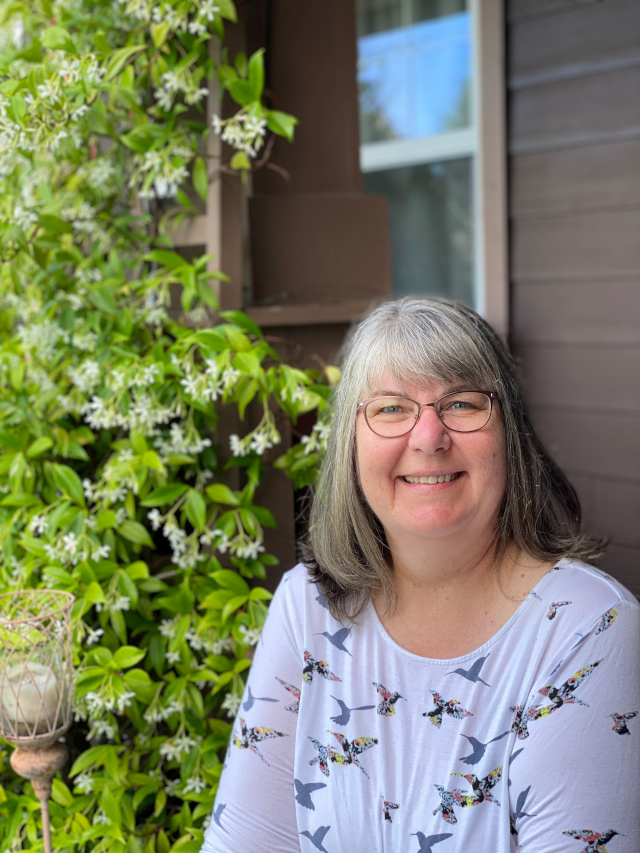 SECRETARY Gretchen Johnsrud
► Gretchen, along with her husband Barry, has been a member of Mountain View for almost 30 years. Both their children, now adults, were baptized at MVLC and the whole family has been actively involved in various church ministries over the years. Gretchen was even on staff for a few years as Rock Ministry Coordinator!
Gretchen loves science fiction movies and TV shows, anything Disney, crocheting, tending her new vegetable garden, and enjoying the all the beauty the Pacific Northwest has to offer.
Recently both Barry and Gretchen have found a love for biking and are enjoying exploring all the trails around the area.
Gretchen is excited to be part of the Church Council during this transitional time. She can't wait to see what exciting things God has planned for MVLC and each of us!
+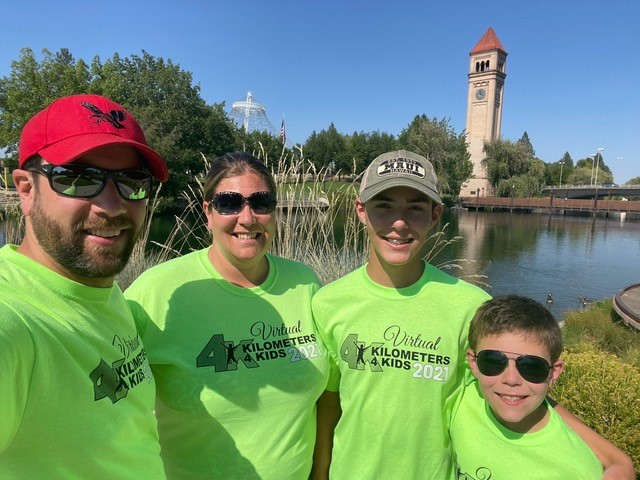 TREASURER Jason Cornell
► Jason, along with his wife Aidan, grew up in Tacoma. They met in high school in 1998, were married in 2005, and have been members of Mountain View since 2007 when Aidan was baptized. Their son Tristan was born and baptized the following year in 2008 and son Camdon in 2010. Aidan serves as a mentor within Rock Ministry and both boys actively participate in MVLC youth activities.
Jason began serving on Church Council in 2016, eventually serving as the congregation's Vice President before transitioning to Treasurer. He graduated from Eastern Washington University with a Bachelor of Arts in Business Administration and holds a Master's Certification in Project Management.
After spending 14 years at Boeing, Jason was called to pursue a life of service in the non-profit world and is the Site Director for the Step by Step Foundation in Puyallup. He also serves as an Executive Board Member at Mountain View Community Center, is on the Advisory Council at the Step by Step Foundation, and represents the Mt. Rainier Conference of the ELCA Southwestern Washington Synod to Pacific Lutheran University.
The Cornell Family enjoys camping in our fifth-wheel trailer. They average at least five trips per year and spent much of the 2020 pandemic home schooling from their trailer. In addition to camping, the family enjoys sports, video games, volunteering, and relaxing in the backyard.
+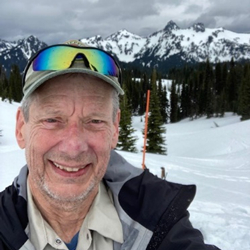 Fred Albert
► My wife Meleney and I have lived in Edgewood for 38 years and been members of this community of faith for 35 years. We have three adult children: Chris, Carin, and Jeff.
Through Carin and her husband Ryan, we have been blessed with two grandchildren: Grace and Jude. Recently Carin and Ryan have moved to Edgewood, so we are able to be part of their lives.
I'm retired and have a wide range of interests that range from helping my wife around the house (puttering), brewing, beekeeping, volunteering in various activities including building soup kits at the food bank and volunteering at Mount Rainier National Park, being part of MVLC Peace & Justice Ministry Group, and more recently joining the Men's Bible Study on Saturdays.
+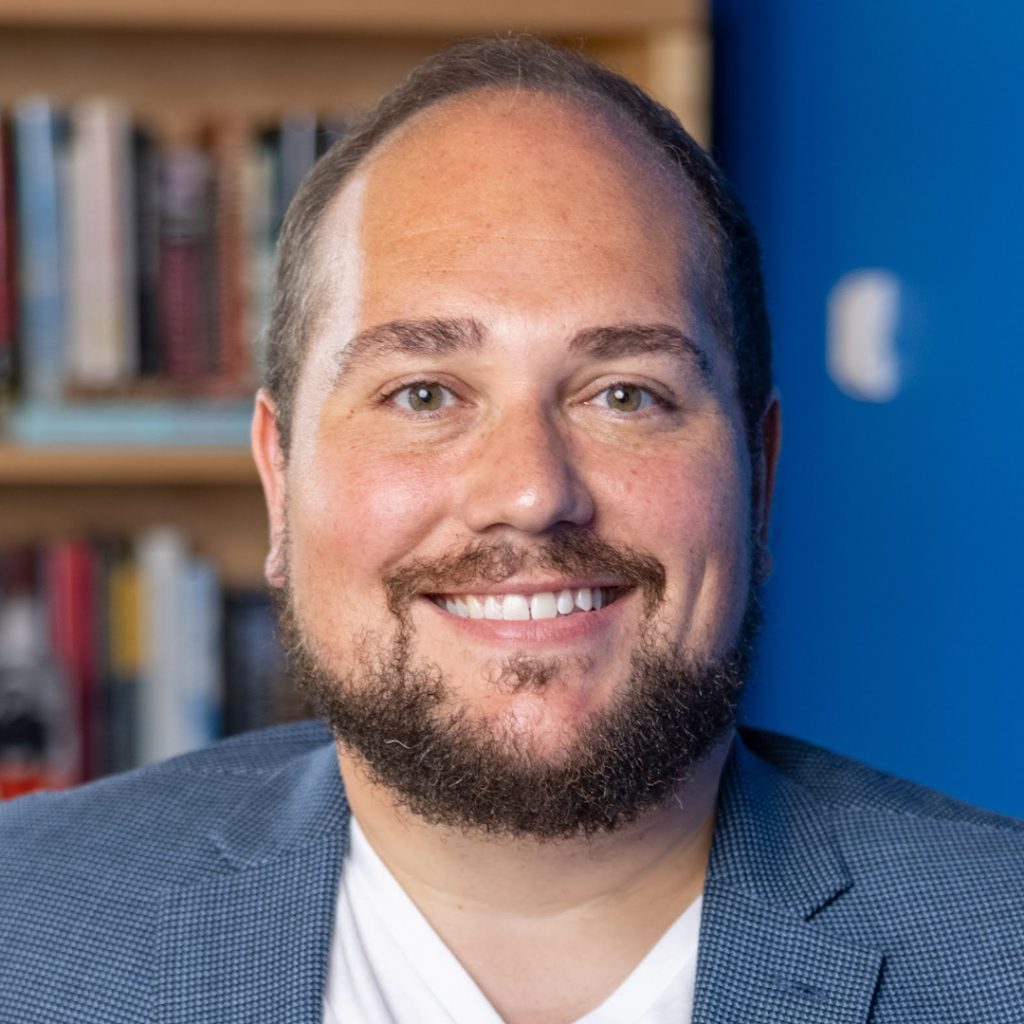 Joel DeWitt
► Joel and his wife Stephanie are Washington natives. They have three children: twins, Natalie and Mackenzie, and their oldest daughter, Aliyah. Joel and his family joined Mountain View seven years ago and is new to the Church Council, joining in 2022.
Joel is an alumnus of Pacific Lutheran University, having majored in political science and religion (two topics that clearly mix well and should be a part of every family gathering right?), and works as an executive in the software industry. Joel and Stephanie started a dessert shop in Tacoma during the pandemic and are learning all about the many challenges and rewards being small business owners brings.
In their free time Joel's family enjoys going out on their boat every opportunity they have. The girls are part of a girl scout troop led by Stephanie and Aliyah is an avid soccer player.
Joel is excited for an opportunity to increase his participation in the church and looks forward to serving the Mountain View community.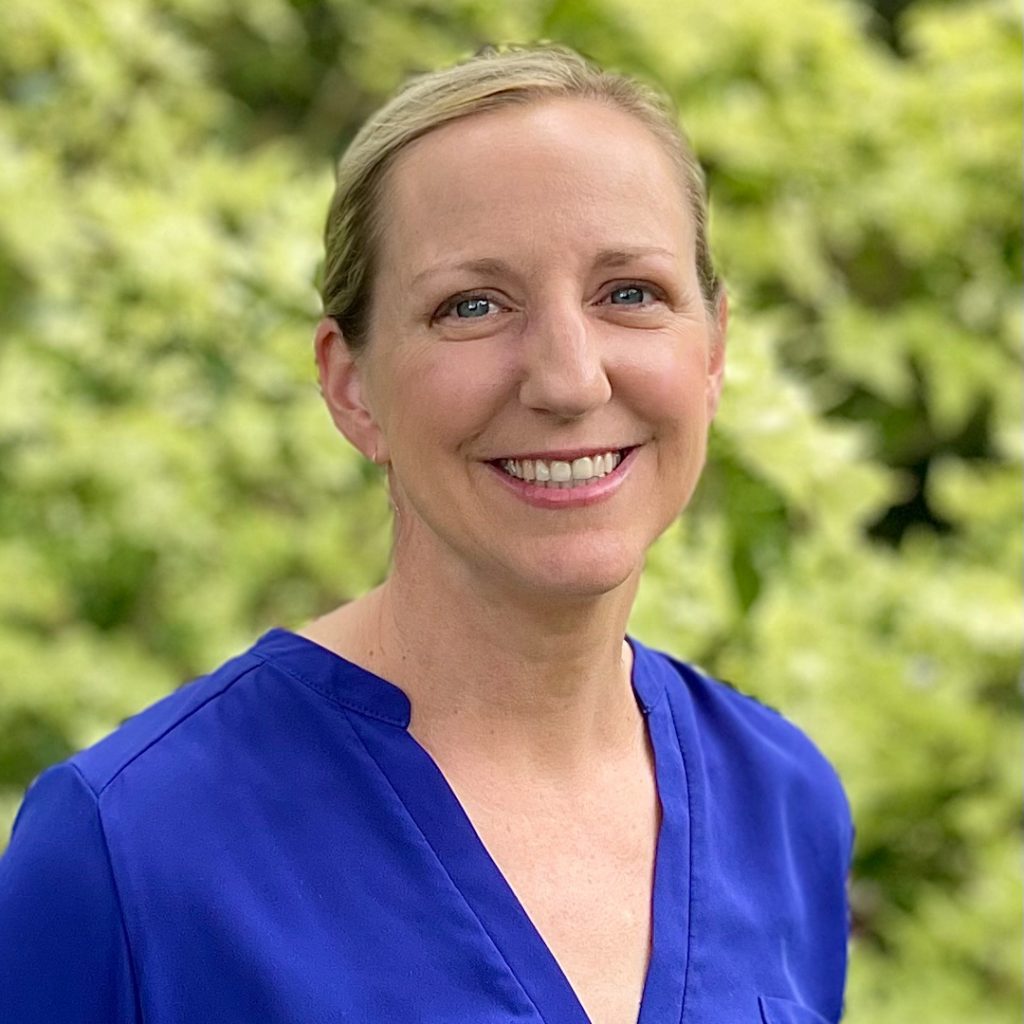 Jenny Grayum
► Jenny is a long-time member of Mountain View Lutheran Church. She and her three brothers began attending church here with parents Barb and Ed back in 1977. Baptisms, youth groups, Christmas plays, Sunday School classes, Vacation Bible Schools, community work, and weddings have all been a part of her Mountain View journey. In 2005, she and Michael Grayum married at Mountain View. They have two school-aged children, Kate and Brian, who were both baptized at the church. Jenny has a degree in Sociology from Seattle University where she ran college cross country, and a Masters in Social Work from the University of Washington. She has worked in Ohio and Washington DC on anti-hunger programs, and continues to work in social services in Washington.
Jenny has been involved in a variety of roles at Mountain View over the years, including teaching Sunday School, mentoring in Rock Ministry, being a Deacon with her mom and assisting with Seafarer Advent Adventures. She is excited and honored to serve on the Council. Jenny's passion for bringing people together and helping inspire positive change, are what motivated her to be on Council. She takes this council responsibility very seriously and is excited to support the congregation while also personally growing and learning.
+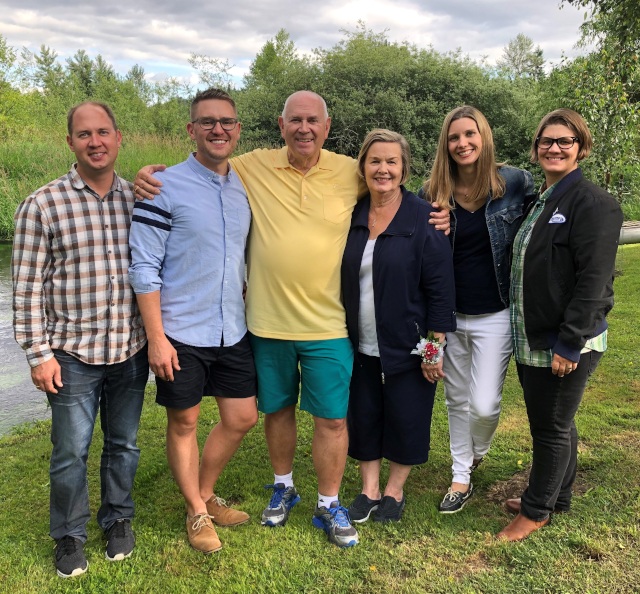 Karen Hansen
► Karen and her husband Rick joined Mountain View Lutheran Church in 1980. They were married at Trinity Lutheran Church in Aberdeen, Washington on August 19, 1972. Their four children (Gina, Angela Olson, Erik, and Darren) attended Sunday School and were confirmed at MVLC. They have three granddaughters who live in Edgewood, one grandson who lives in Switzerland, and four granddogs.
In addition to getting a BA in Education and an MA in Education Administration at Pacific Lutheran University, Karen did doctoral work at Seattle Pacific University. Karen retired after 40 years in education, most of them in education administration in the Puyallup School District, and the first few years teaching and doing administrative work in the Renton School District and at Renton Technical College.
Karen and her husband are avid powerboaters and like to spend their summers cruising throughout the Broughton Islands in British Columbia aboard the Dawn Marie. Since the borders closed a couple summers ago, their cruising is limited to the beautiful waters of Puget Sound. Karen is Vice President of the Shipmates women's organization at the Tacoma Yacht Club, secretary of the UFKB&S Finnish Lodge, a PEO, and a longtime Rotarian. As an avid reader, Karen is a member of three book clubs and is an active volunteer in various other community organizations.
+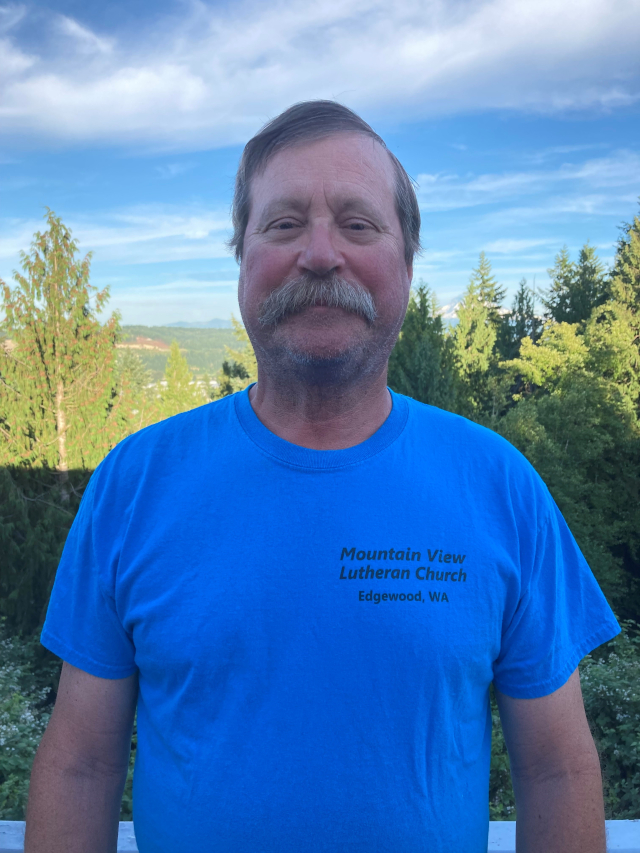 Skip Harrison
► Skip and his wife Janice have been members of Mountain View Lutheran Church for more than 30 years. They have 2 grown children and two grandchildren living in Tacoma. Skip grew up in Winnetka, IL and came to the Pacific Northwest to attend and graduate from the University of Puget Sound. He works at National Barricade in traffic safety.
Skip enjoys reading a good book, boating, fishing, hunting, and spending time with family and friends.
+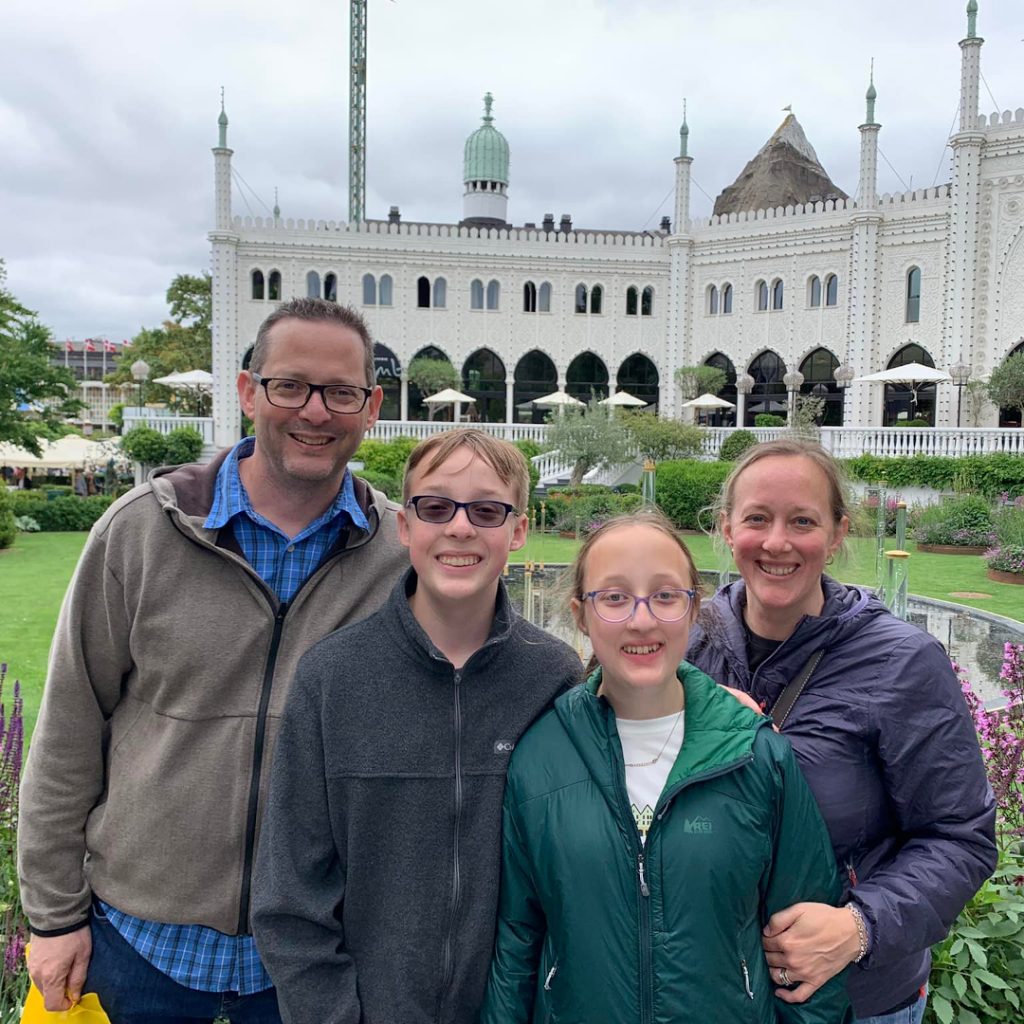 Dan Lysne
► Dan and his family have been members at Mountain View Lutheran for five years. Dan and his wife Mari are alumni of Pacific Lutheran University. Dan studied finance and education at PLU and completed his PhD in educational leadership at University of Washington. Both Dan and Mari work at the same middle school that their children Jonas and Elsa attend. Dan has recently served on the pastoral call committee, youth ministry coordinator interview team, and worship and music committee.
Dan and his family enjoy reading, travelling, music, spending time with friends, and enjoying theatre together.
+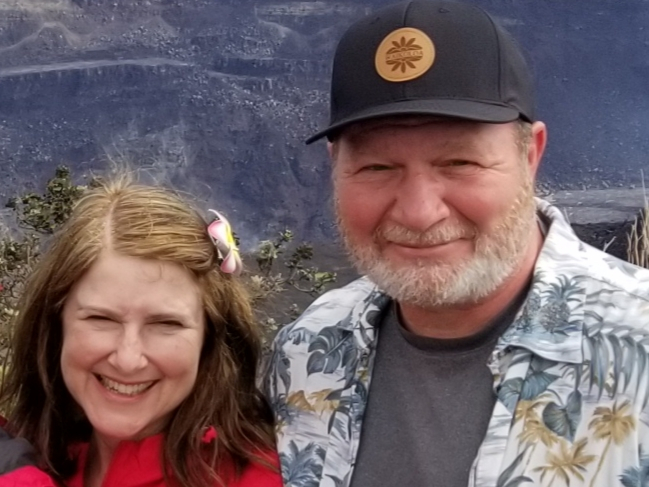 Carol Powers
► Carol and her husband Craig have been members at Mountain View for 12 years. Carol grew up in Lakewood, Washington and attended the University of Puget Sound where she received her bachelor's degree in Business Administration and Economics. She worked for REI for 19 years before making a career change. While working full time and raising a family, Carol returned to school at night to pursue her passion for engineering. In 2011, she received a degree in Civil Engineering from Saint Martin's University in Olympia. Carol currently works for Tacoma Water as a Principal Engineer. Carol and Craig have two children, Nora Powers and Chris Murray. Her family enjoys traveling, camping, following local sports, and seeing new sights.
Carol is currently working on the Bookkeeping/Finance Committee, Cell Tower Committee, and the Staff Advocacy Team. Carol believes one of the greatest strengths of the Mountain View church family is the respect and grace extended to one another, creating a healthy and loving atmosphere, and allowing for differing opinions.
+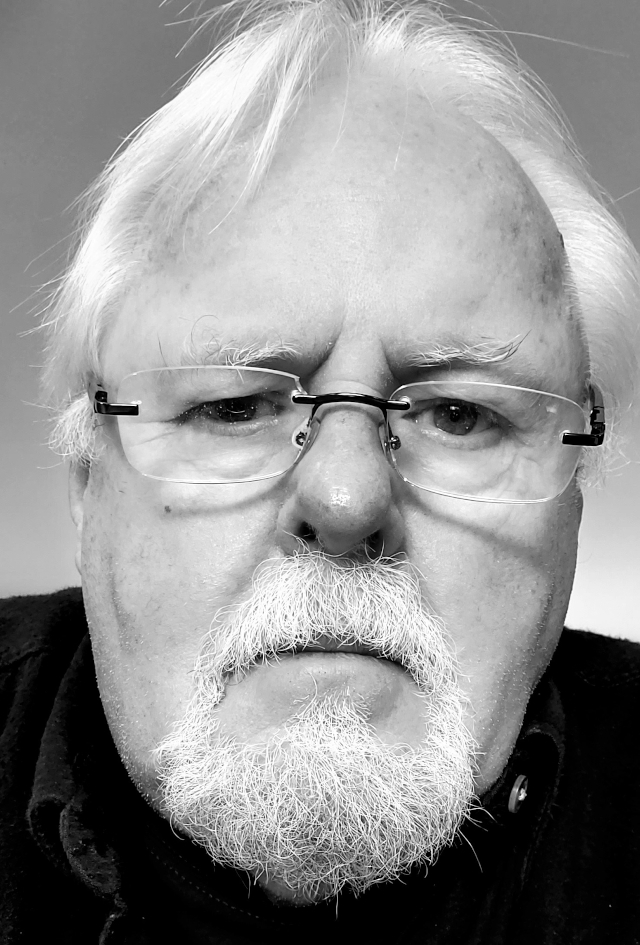 Ken Swanson
► My name is Ken Swanson, and I'm returning to the Church Council after a break. My wife Sandi and I have been members here at Mountain View for about 20 years. We are constantly thankful for the loving faith community we found here.
Our son and daughter-in-law live in Oregon. They have given us four beautiful grand babies. We get great joy from spending time with them.
I grew up in Southern Idaho, and later Southern California. I came to Washington following my second tour in Vietnam.
I am a graduate of the University of Washington. I retired from the Seattle Police Department as a detective, and spent another nine years as a criminal investigator for the Pierce County Prosecutor.
Since retirement I have returned to painting and drawing, primarily working in watercolor and charcoal. I also enjoy taking classes at the University of Washington, and serving the church.
+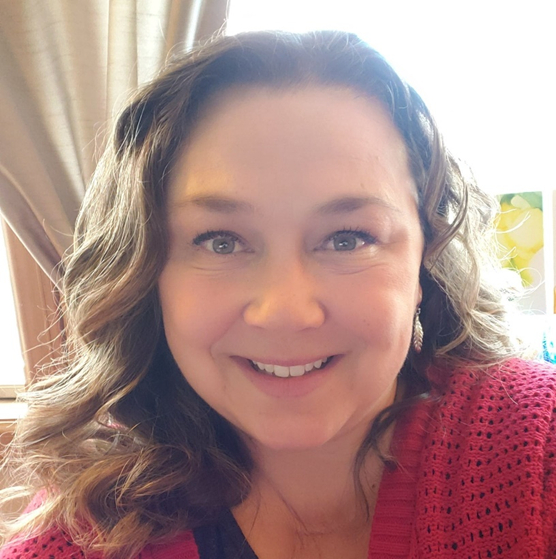 Emily Thompson
► Emily and her husband Thad have been members of MVLC for more than 14 years. Their daughters Murphey and Teagan were baptized at MVLC and participate in the middle school youth group, Girl Scouts, and are active in the Mountain View Community Center Power Pack volunteer program.
Emily is originally from Wisconsin and holds a BS in Microbiology. She currently works in the Corporate Food Industry locally in Tukwila, Washington. She has served in a variety of roles throughout the years including Rock Ministry mentor 2&3's, Friday Night Youth Coordinator K-5, Lector, Girl Scout Co Leader, MVCC Volunteer, Member of the GO Team, MVCC Board Member, and MVLC Council Member for three years.
Emily has a passion for family, community, and outdoors. When she's not busy with her girls sporting events, you can find her hiking, gardening, geocaching, volunteering, or playing with her dog Walter.
—
CONTACT
► CONTACT members of the MVLC Church Council at churchcouncil@mtviewlutheran.org.
—
COUNCIL MINUTES
2022 COUNCIL MINUTES
► READ the 010422 meeting minutes.
► READ the 011822 meeting minutes.
► READ the 021522 meeting minutes.
► READ the 031522 meeting minutes.
► READ the 041922 meeting minutes.
► READ the 051722 meeting minutes.
► READ the 061822 meeting minutes.
► READ the 071922 meeting minutes.
► READ the 081622 meeting minutes.
2021 COUNCIL MINUTES
► READ the 061521 meeting minutes.
► READ the 072021 meeting minutes.
► READ the 081721 meeting minutes.
► READ the 092121 meeting minutes.
► READ the 101921 meeting minutes.
► READ the 111621 meeting minutes.
► READ the 120721 meeting minutes.
CONGREGATIONAL MEETINGS
► READ the 020920 meeting minutes.
► READ the 081920 meeting minutes.
► READ the 012421 meeting minutes.
► READ the 052321 meeting minutes.
► READ the 112121 meeting minutes.
► READ the 013022 meeting minutes.
► READ the 052222 meeting minutes.