Church Council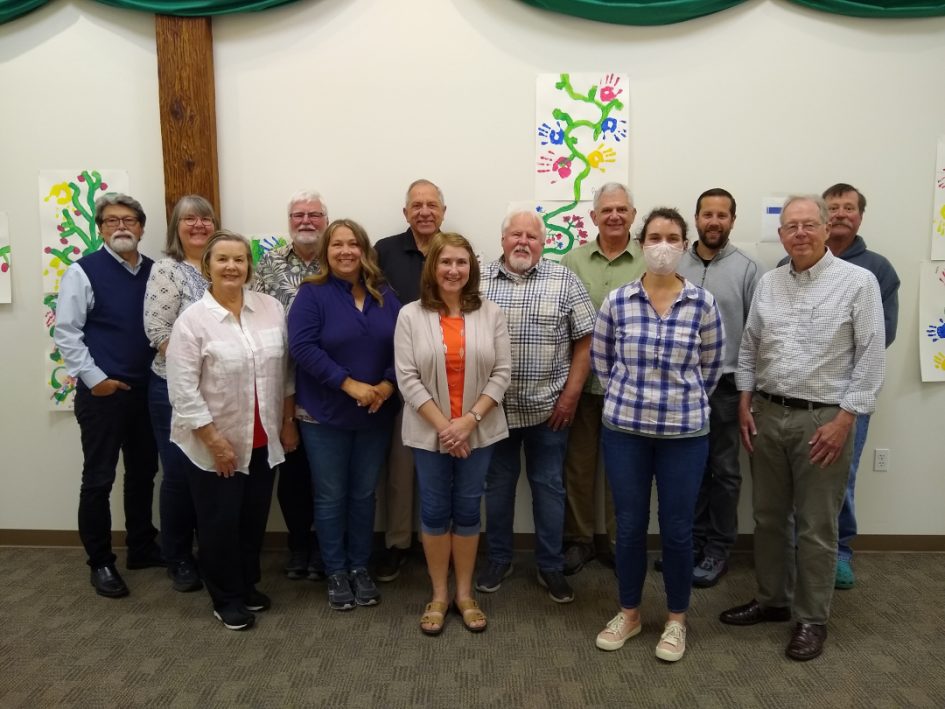 The Church Council "shall have general oversight of the life and activities of this congregation, to the end that everything be done in accordance with the Word of God and the faith and practice of the Evangelical Lutheran Church in America."
—
Members of the MVLC Church Council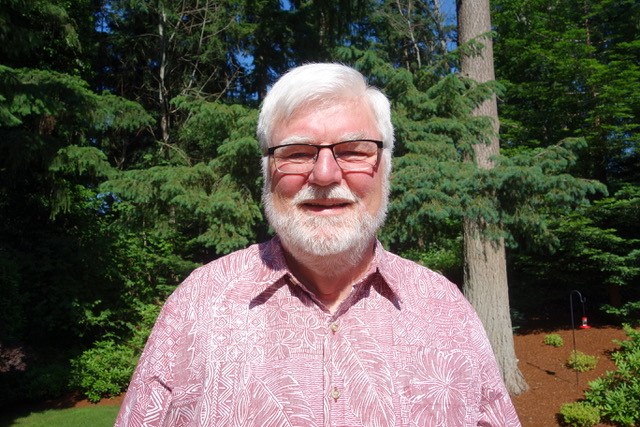 PRESIDENT Bob Linden
► Bob and his wife Joan joined Mountain View in 2001. They have three grown children. Bob is a retired Financial Advisor and Joan retired as a Surgical Technologist. Both enjoy traveling as often as they can and have made several trips overseas. Bob graduated from Concordia College in Chicago. He earned his Master's Degree in Education from the University of Hawaii at Manoa. Bob met Joan while both were teaching at the same private school in Aiea, Hawaii. Bob and his family have lived on South Hill for the past 34 years. In addition to traveling Bob enjoys fly fishing and taking care of his modest yard.
+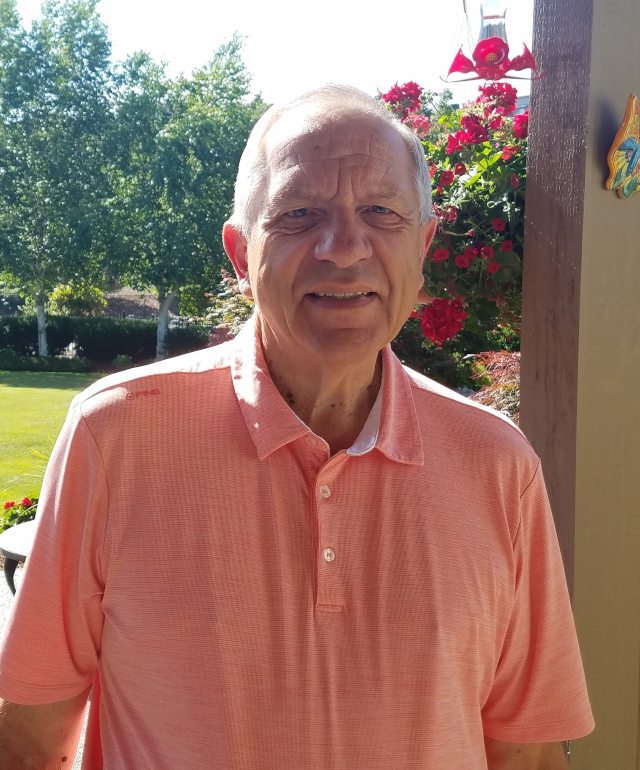 VICE-PRESIDENT Bob Yost
► I grew up in the Willamette Valley of Oregon and attended Pacific Lutheran University where I met my wife Ann. I received a Bachelor of Business Administration and spent my working career as a CPA for 46 years, retiring in 2017. Ann and I have been members of Mountain View Lutheran Church for 45 years and our three adult children all great up at MVLC.
I have enjoyed a variety of roles at MVLC in the past, including President of the Church Council, treasurer for 12 years, and served on various committees. I am currently Chair of the Fiscal Board of the SWWA Synod and just completed a stint as an interim treasurer for the SWWA Synod as well. My wife, Ann, was also instrumental in the operation of the Edgewood Nourish Food Bank on campus.
I also have a passion for volunteer work, including serving on various hospital boards in the Puget Sound area.
My children are scattered around the US and Ann and I enjoy visiting them and particularly our two grandchildren in Arizona. I enjoy golf and working in my yard, particularly my garden.
+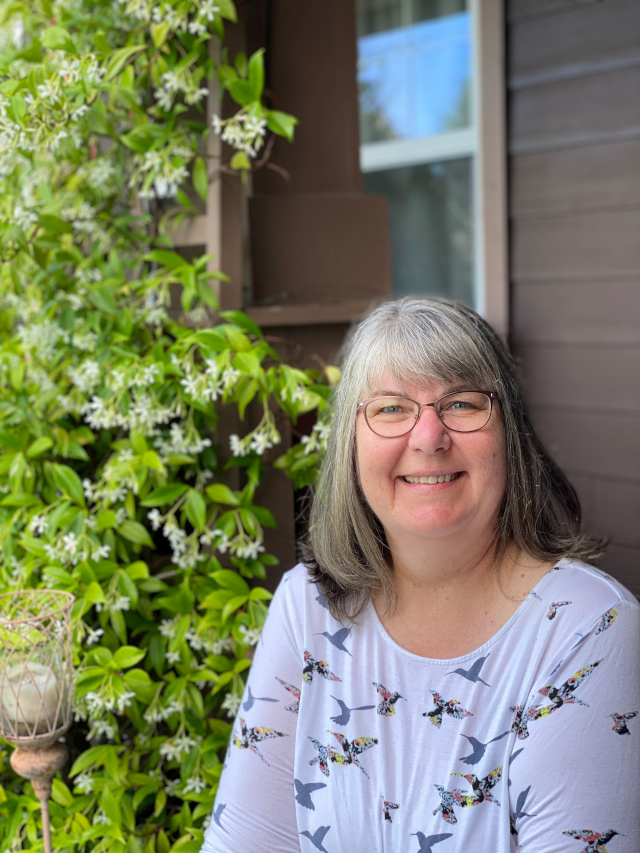 SECRETARY Gretchen Johnsrud
► Gretchen, along with her husband Barry, has been a member of Mountain View for almost 30 years. Both their children, now adults, were baptized at MVLC and the whole family has been actively involved in various church ministries over the years. Gretchen was even on staff for a few years as Rock Ministry Coordinator!
Gretchen loves science fiction movies and TV shows, anything Disney, crocheting, tending her new vegetable garden, and enjoying the all the beauty the Pacific Northwest has to offer.
Recently both Barry and Gretchen have found a love for biking and are enjoying exploring all the trails around the area.
Gretchen is excited to be part of the Church Council during this transitional time. She can't wait to see what exciting things God has planned for MVLC and each of us!
+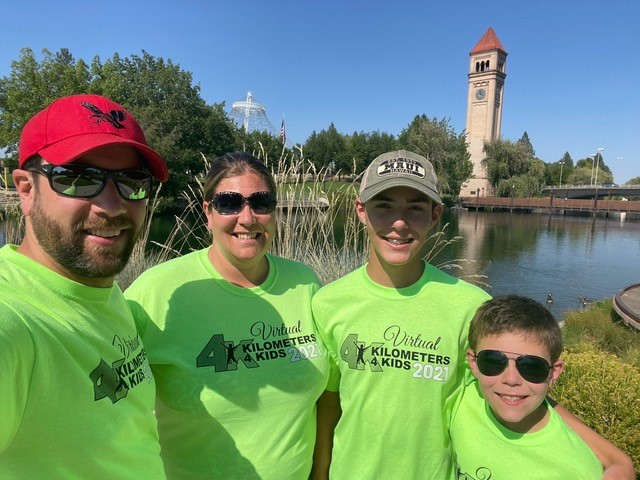 TREASURER Jason Cornell
► Jason, along with his wife Aidan, grew up in Tacoma. They met in high school in 1998, were married in 2005, and have been members of Mountain View since 2007 when Aidan was baptized. Their son Tristan was born and baptized the following year in 2008 and son Camdon in 2010. Aidan serves as a mentor within Rock Ministry and both boys actively participate in MVLC youth activities.
Jason began serving on Church Council in 2016, eventually serving as the congregation's Vice President before transitioning to Treasurer. He graduated from Eastern Washington University with a Bachelor of Arts in Business Administration and holds a Master's Certification in Project Management.
After spending 14 years at Boeing, Jason was called to pursue a life of service in the non-profit world and is the Site Director for the Step by Step Foundation in Puyallup. He also serves as an Executive Board Member at Mountain View Community Center, is on the Advisory Council at the Step by Step Foundation, and represents the Mt. Rainier Conference of the ELCA Southwestern Washington Synod to Pacific Lutheran University.
The Cornell Family enjoys camping in our fifth-wheel trailer. They average at least five trips per year and spent much of the 2020 pandemic home schooling from their trailer. In addition to camping, the family enjoys sports, video games, volunteering, and relaxing in the backyard.
+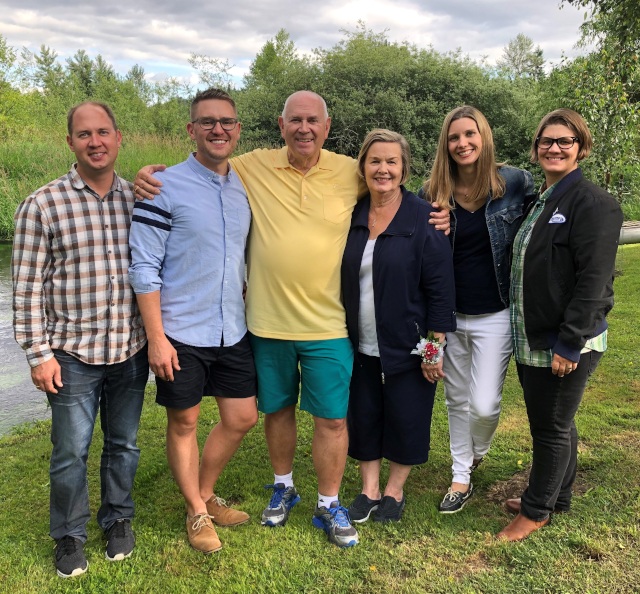 Karen Hansen
► Karen and her husband Rick joined Mountain View Lutheran Church in 1980. They were married at Trinity Lutheran Church in Aberdeen, Washington on August 19, 1972. Their four children (Gina, Angela Olson, Erik, and Darren) attended Sunday School and were confirmed at MVLC. They have three granddaughters who live in Edgewood, one grandson who lives in Switzerland, and four granddogs.
In addition to getting a BA in Education and an MA in Education Administration at Pacific Lutheran University, Karen did doctoral work at Seattle Pacific University. Karen retired after 40 years in education, most of them in education administration in the Puyallup School District, and the first few years teaching and doing administrative work in the Renton School District and at Renton Technical College.
Karen and her husband are avid powerboaters and like to spend their summers cruising throughout the Broughton Islands in British Columbia aboard the Dawn Marie. Since the borders closed a couple summers ago, their cruising is limited to the beautiful waters of Puget Sound. Karen is Vice President of the Shipmates women's organization at the Tacoma Yacht Club, secretary of the UFKB&S Finnish Lodge, a PEO, and a longtime Rotarian. As an avid reader, Karen is a member of three book clubs and is an active volunteer in various other community organizations.
+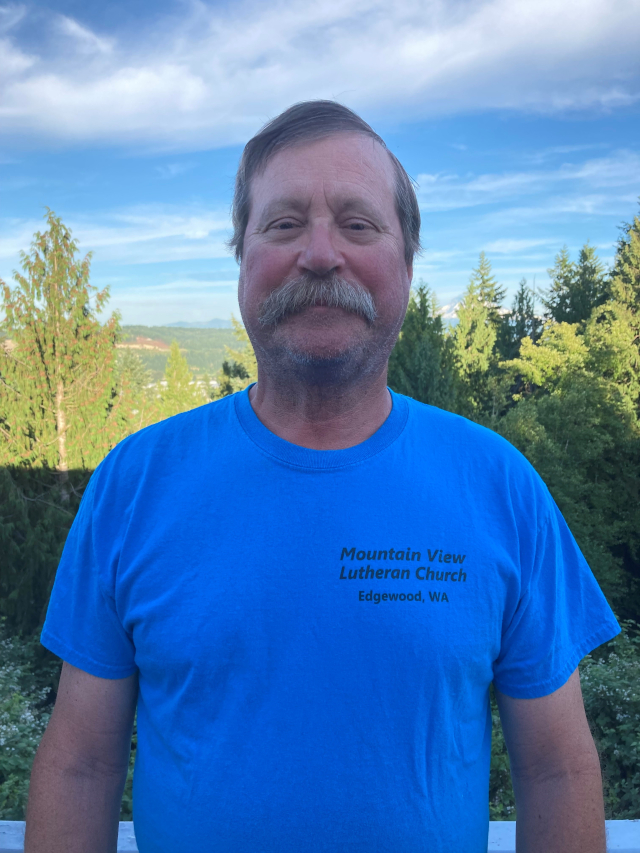 Skip Harrison
► Skip and his wife Janice have been members of Mountain View Lutheran Church for more than 30 years. They have 2 grown children and two grandchildren living in Tacoma. Skip grew up in Winnetka, IL and came to the Pacific Northwest to attend and graduate from the University of Puget Sound. He works at National Barricade in traffic safety.
Skip enjoys reading a good book, boating, fishing, hunting, and spending time with family and friends.
+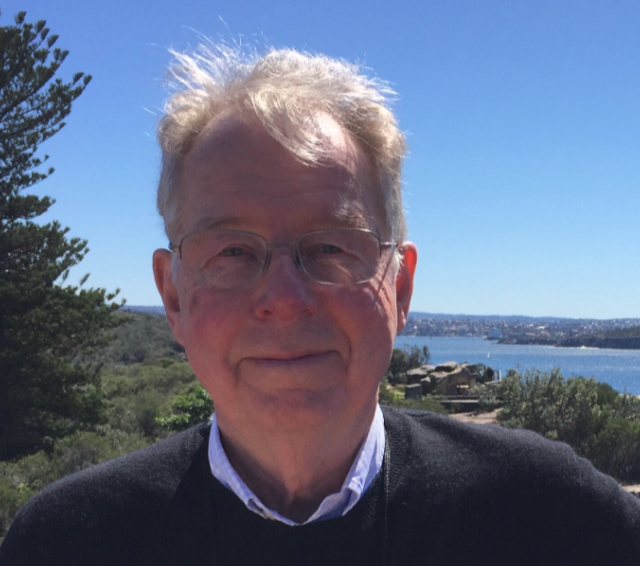 Gerry Philipsen
► Gerry and Marie Philipsen left their home of 40 years in Edmonds, Washington, in September of 2018, and moved to Trilogy, Tehaleh, Bonney Lake. Soon after moving they found MVLC and were delighted to become members by Easter in 2019.
Gerry was a professor of communication at the University of Washington (Seattle) since 1978, teaching courses in group communication, negotiation and conflict resolution, and cultural codes of communication. He retired from full-time work in 2014, but continues to teach online courses and to work with students one on one. Once he learns how to teach, he will retire altogether, perhaps soon.
Marie and Gerry have three adult children, all of whom live with their families in the Puget Sound region. They have five grandchildren.
Every day Gerry tries to walk four miles on the sidewalks and trails of Tehaleh, rain or shine, and enjoys reading mystery novels (the problem always gets solved, unlike much of real life) and attending live theatre. Currently he is working on a project titled "contending with codes in a world of difference."
"But when you pray, go into your room, close the door and pray to your Father, who is unseen. Then your Father, who sees what is done in secret, will reward you" (NIV)
+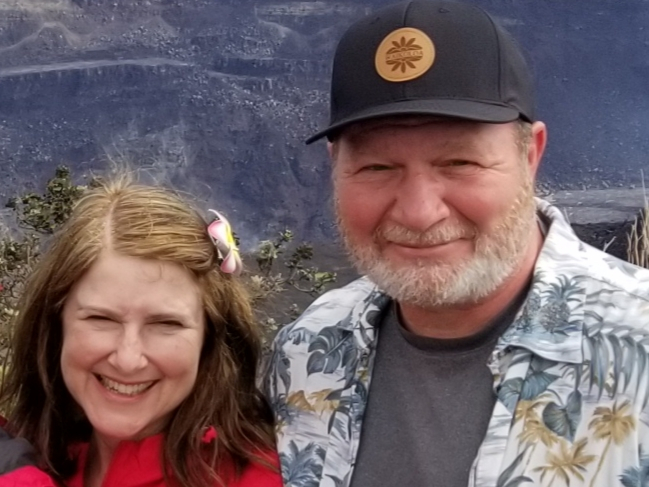 Carol Powers
Carol and her husband Craig have been members at Mountain View for 12 years. Carol grew up in Lakewood, Washington and attended the University of Puget Sound where she received her bachelor's degree in Business Administration and Economics. She worked for REI for 19 years before making a career change. While working full time and raising a family, Carol returned to school at night to pursue her passion for engineering. In 2011, she received a degree in Civil Engineering from Saint Martin's University in Olympia. Carol currently works for Tacoma Water as a Principal Engineer. Carol and Craig have two children, Nora Powers and Chris Murray. Her family enjoys traveling, camping, following local sports, and seeing new sights.
Carol is currently working on the Bookkeeping/Finance Committee, Cell Tower Committee, and the Staff Advocacy Team. Carol believes one of the greatest strengths of the Mountain View church family is the respect and grace extended to one another, creating a healthy and loving atmosphere, and allowing for differing opinions.
+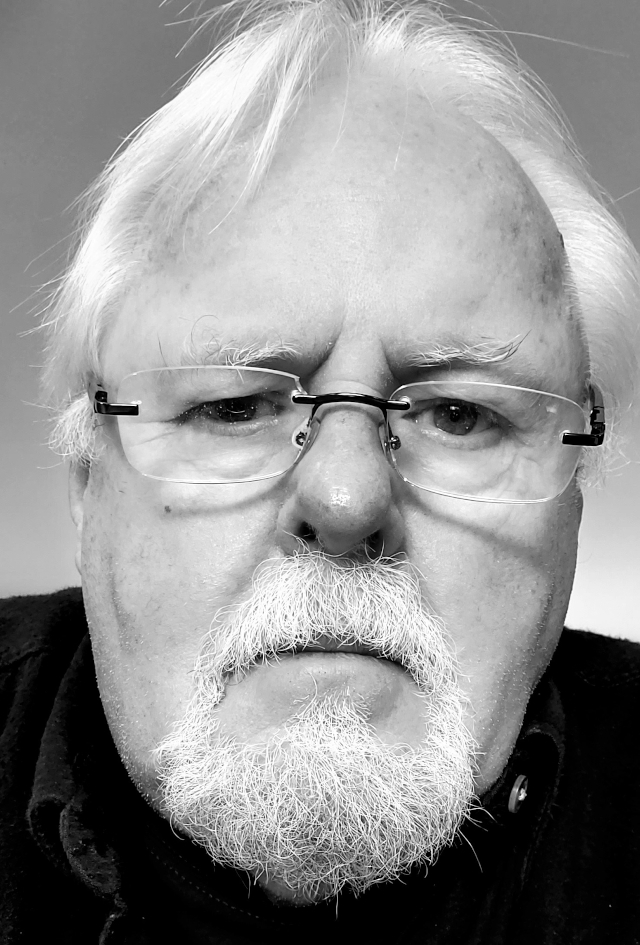 Ken Swanson
► My name is Ken Swanson, and I'm returning to the Church Council after a break. My wife Sandi and I have been members here at Mountain View for about 20 years. We are constantly thankful for the loving faith community we found here.
Our son and daughter-in-law live in Oregon. They have given us four beautiful grand babies. We get great joy from spending time with them.
I grew up in Southern Idaho, and later Southern California. I came to Washington following my second tour in Vietnam.
I am a graduate of the University of Washington. I retired from the Seattle Police Department as a detective, and spent another nine years as a criminal investigator for the Pierce County Prosecutor.
Since retirement I have returned to painting and drawing, primarily working in watercolor and charcoal. I also enjoy taking classes at the University of Washington, and serving the church.
+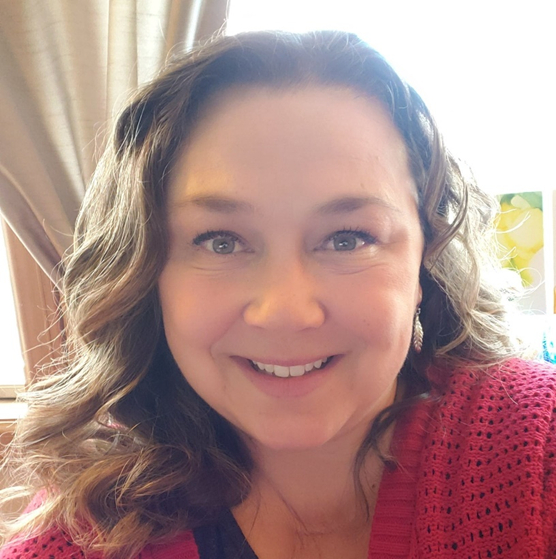 Emily Thompson
► Emily and her husband Thad have been members of MVLC for more than 14 years. Their daughters Murphey and Teagan were baptized at MVLC and participate in the middle school youth group, Girl Scouts, and are active in the Mountain View Community Center Power Pack volunteer program.
Emily is originally from Wisconsin and holds a BS in Microbiology. She currently works in the Corporate Food Industry locally in Tukwila, Washington. She has served in a variety of roles throughout the years including Rock Ministry mentor 2&3's, Friday Night Youth Coordinator K-5, Lector, Girl Scout Co Leader, MVCC Volunteer, Member of the GO Team, MVCC Board Member, and MVLC Council Member for three years.
Emily has a passion for family, community, and outdoors. When she's not busy with her girls sporting events, you can find her hiking, gardening, geocaching, volunteering, or playing with her dog Walter.
—
CONTACT
► CONTACT members of the MVLC Church Council at churchcouncil@mtviewlutheran.org.
—
COUNCIL MINUTES
2021 COUNCIL MINUTES
► READ the 010521 meeting minutes.
► READ the 012621 meeting minutes.
► READ the 020921 meeting minutes.
► READ the 021621 meeting minutes.
► READ the 022321 meeting minutes.
► READ the 030921 meeting minutes.
► READ the 040621 meeting minutes.
► READ the 042021 meeting minutes.
► READ the 050421 meeting minutes.
► READ the 061521 meeting minutes.
► READ the 072021 meeting minutes.
► READ the 081721 meeting minutes.
► READ the 092121 meeting minutes.
CONGREGATIONAL MEETINGS
► READ the 051919 meeting minutes.
► READ the 111719 meeting minutes.
► READ the 020920 meeting minutes.
► READ the 081920 meeting minutes.
► READ the 012421 meeting minutes. (draft, awaiting congregational approval)
► READ the 052321 meeting minutes. (draft, awaiting congregational approval)