The staff of Mountain View Lutheran Church is committed to bringing excellence in all that they do to help support and further the vision, mission, and ministry of the congregation.
PASTORAL STAFF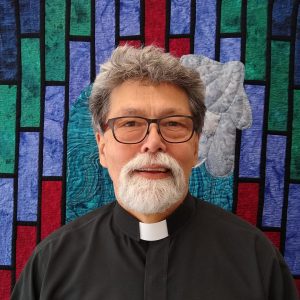 LEAD PASTOR of PASTORAL CARE Kim Latterell • klatterell@mtviewlutheran.org
► Pastor Kim is a graduate of the University of Minnesota (Social Work) and Luther Seminary (MDiv 1978). He has served as pastor (Olds, Alberta) and campus pastor (Regina, Saskatchewan), co-pastor and senior pastor (Loveland, Colorado), solo pastor (Creator, Bonney Lake) and as Bishop's Associate for the Southwestern Washington Synod. It adds up to 42 years of ministry (so far!). Pastor Kim was also a regular newspaper columnist ("Matters of Faith") for the Puyallup Herald.
Pastor Kim served on the SWWA Synod Council for 10 years, as Synod Secretary, and led a task force that created the Synod's PSALM program (Program for Strengthening Active Lay Ministry). As Bishop's Associate, he worked the Call Process to bring in over 40 new (and great) pastors to serve our congregations.
Pastor Kim is married to Sharon (pediatric nursing) since 1972. They have three married kids, nine grandkids (7 girls, 2 boys) aged 5-16. Those families live in West Seattle, University Place, and Decatur, Georgia. Pastor Kim and Sharon have lived just outside Sumner since 2002 and are members of Mt. Cross Lutheran in University Place. Both Pastor Kim and Sharon have retired, but like many retirees, have gone back to work on numerous occasions. Pastor Kim also works as a volunteer and driver for the Sumner Food Bank each week.
Books, bikes, hikes, movies, gardening, family and friends all make up their main focus.
—
ASSOCIATE PASTOR Briana R. Merkle • bmerkle@mtviewlutheran.org
► Pastor Bri has served at Mountain View since 2018 with an emphasis on youth and family ministry. Having grown up in Puyallup and attending the University of Washington, Pastor Bri then pursued her Masters of Divinity at Pacific Lutheran Theological Seminary in Berkeley, CA—where she also met her husband, Kyle, now a fellow Lutheran Pastor in the Puyallup area.
Pastor Bri was drawn to the Mountain View family by the depth of relationships and the depth of theological and Biblical reflection among this community. Her call is to further these same characteristics among the youth and families of the congregation. Her ministry is marked by the gifts of joy, steadfastness, organizational leadership, and a gentle wisdom.
In her spare time, Pastor Bri enjoys discovering good coffee shops and baking for family and friends; she also aspires to have a thriving home garden. Most recently, she became a mother and now enjoys the gift of raising her daughter within the family of Mountain View Lutheran Church.
—
SUPPORT STAFF
PARISH WORKER Marlene Wright • mwright@mtviewlutheran.org
► Marlene and her husband Keith have been members at Mountain View for 9 years. Marlene was born and raised in the Federal Way, WA.  She attended Washington State University where she received her bachelor's degree in Business Administration. She worked at Weyerhaeuser in Federal Way for 12 years before choosing to stay home with her three kids (Connor, Jarod and Sarah). In 2016 Marlene took the role of Office Ministry Coordinator for Creator Lutheran Church in Bonney Lake. While she loved her position at Creator, when the opportunity to work for her own congregation presented itself, she couldn't pass it up.
Marlene feels privileged to serve this community of Christ and looks forward to getting to know all those who worship here.
—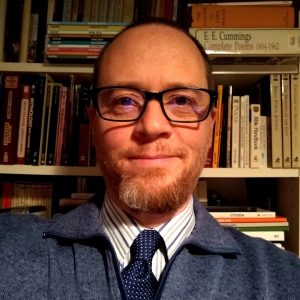 COMMUNICATIONS DIRECTOR Troy Kehm-Goins • tkehm-goins@mtviewlutheran.org
► Troy has been a member of Mountain View Lutheran Church, along with his wife Carianne, for more than 20 years. They were married at MVLC and their daughter Kyra was baptized at MVLC as well as participating in the high school youth group.
Troy graduated from University of Washington Tacoma with a BA in Liberal Studies and previously worked in the book industry for sixteen years. He has served on staff in various roles—Small Group Ministry Coordinator, Administrative Assistant, and now Communications Director—as well as taught high school Sunday school for a number of years.
Troy is an avid reader, writes poetry, and enjoys sidewalk chalk art, gardening, and day hiking. His favorite novel is Moby-Dick, his favorite animal is the North Pacific giant octopus, and his favorite prophet is Elijah.
—
CUSTODIAN Yelena Zhurko